Our Approach
Moore Creative Consulting knows the struggles small and medium-sized business owners face. Some may know how to market themselves but don't have the time to do so and others may not have a clue for how to create a communications plan. Moore Creative Consulting brings fun, exciting and strategic ideas forward for small businesses so they can increase and maintain their presence with their community, consumers and employees.
We hone in the offerings of large agencies and provide services that smaller businesses require - at reasonable rates. We fill that gap between a student marketer who has minimal strategy or experience and enterprise agencies who charge insurmountable retainer fees.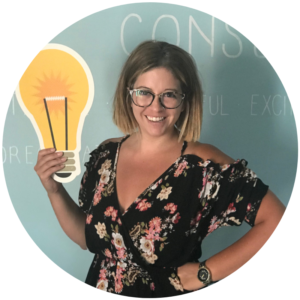 Natalie Moore
Founder
An energetic and passionate thought-leader with the spirit of an entrepreneur. From a ripe age, Natalie was writing business plans for fun and editing business writing to pass the time. Since then, she's developed skills in public relations, corporate communications and marketing. From leading a group of interns to working in agency, Natalie has nurtured her passion for creative content creation.
Along the way she's attained an Honours degree in English Language and Literature as well as a Graduate Certificate in Corporate Communications and Public Relations. Natalie feels lost without her lipstick and her hobbies are all things pug!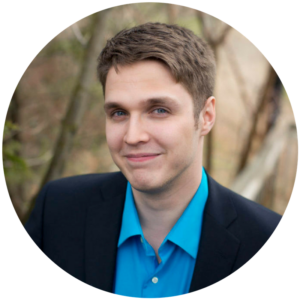 Kyle Moore
Marketing Consultant
Kyle Moore is a true-born leader who is both highly strategic and logical. He is always looking forward and making the best possible plans for the simplest and most rewarding route. Kyle has proven his leadership skills time and time again from sports to school and work. With a background in B2B marketing and sales, Kyle brings a distinctive flair to his consulting.
Among his defining experiences as a marketer, Kyle has earned an Honours degree in Commerce and Business Administration as well as his MBA from Wilfrid Laurier University.
Kyle is a huge hockey fan and enjoys playing soccer in the summer!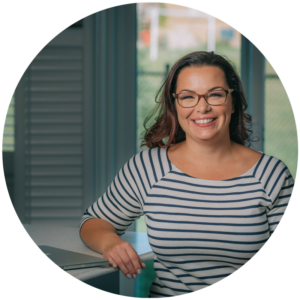 Kristal Jones 
Director of Client Relations | Real Estate Consultant 
Kristal Jones is a real estate agent and the vice president of Toronto Beyond the Blue, a charitable organization dedicated to serving spouses and families of Toronto police officers. With her impeccable resume and professional experiences, Kristal has VISION! Your location has a close tie to your brand image and identity. Whether starting a new venture or just looking for a new location, Kristal, along with our marketing consultants will guide you to the perfect spot that not only represents your brand but accelerates it.
Unique to Moore Creative, having a real estate agent on our consulting team proves that we are focused on every little detail and above all, are invested in your image.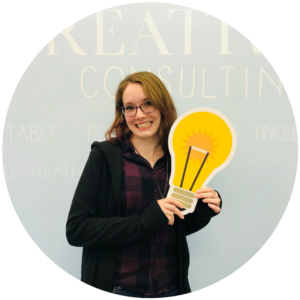 Alicia Moore
Copywriter 
Alicia Moore has a Bachelors Degree  from Western University with a double major in Creative Writing and Psychology. She is our go-to copywriter for anything and everything. She assists with blogging, website writing, content for brochures and so much more!
Fun Fact: Alicia is the sister to Kyle & Natalie Moore and spends her free time drawing, learning calligraphy, painting, and creating handmade holiday cards! With so much creativity, you can see why she is such a great fit for our team! We suppose the name helps too!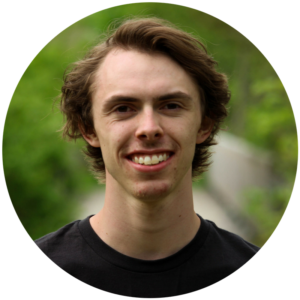 Matt Schulthies
Video Guru & Photography
Matt Schulthies is the ultimate creative. He has passion for all things visual, especially videography and photography. As a self-taught artist, Matt is able to bring a raw and hyper-creative passion to Moore Creative Consulting. Making short films in high school, Matt's movies have had an overwhelming reaction on YouTube and sparked excitement with his peers, teachers and community.
Matt's videography and photography projects are tackled with the guidance of our marketing consultants to bring a memorable and sales-boosting experience to you and your audience.
Leanne Weber
Graphics & Marketing Coordinator
 Leanne Weber is a recent graduate of the Advertising and Marketing Communications program at Conestoga College. She lives on a dairy farm just outside of Stratford and has worked for her summers doing marketing for the Stratford and District Agricultural Society.
Leanne Weber is an eager and knowledgeable addition to our team. She is friendly, outgoing and kind person who always knows how to bring a smile to someone's face!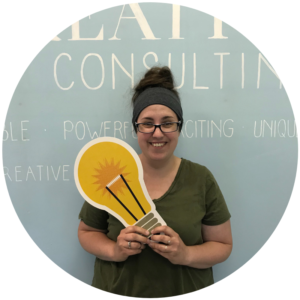 Mallory Vickery
Web Designer 
Mal is a highly talented web designer who has a Diploma in Internet Applications and Web Development from Fanshawe College.
She is the brains behind many websites and is eager to join the Moore Creative team for clients looking for a sophisticated website. She also guides and consults on all web design projects. She brings with her a knowledge of HTML, CSS and JavaScript.
Mallory has a knack for making complicated concepts easy to understand AND we thank her for that!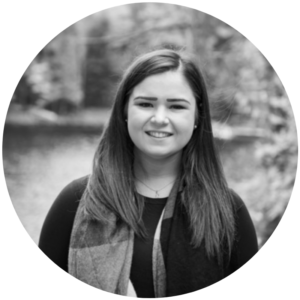 Kaitlyn Buxton
Marketing Intern 
Kaitlyn Buxton graduated from Brock University with a Honours Bachelor of Arts, Major in Media and Communications.
She joins us to build her skill-set in the marketing profession. With plans to move to England in June 2020, she is eager to build as many skills on as many projects as she can before she leaves us! She is a valuable addition to the team whose energy is contagious!
Join Us!
Freelancers Wanted!
If you are someone who loves to laugh and have fun while working and are currently in school or if you have experience under your belt, send us an email with your resume.
Portfolios of work are always welcome!
Our Story
Natalie Moore started Moore Creative Consulting to pursue her passion for small business and has always had the fire of an entrepreneur burning within. She brings with her exciting, out-of-the-box ideas which are sure to make a splash.
Throughout her schooling, Natalie started helping friends and family with their ventures. She would help them with their social media, website content and would guide them towards a successful brand image. Fast forward a couple years and the demand grew stronger. Together with the help of Kyle Moore, a marketing pro and the guidance of mentors, Moore Creative Consulting was born.
Next Steps...
To find out what we offer, visit our 'Services' page or send us an email. We'd love to hear from you!