Let's Get 'Moore Creative!
Are you a small business owner who wishes you had more time to focus on your craft? Marketing, communications and brand management initiatives are our trade and we'd like to help you get back to basics so you can build and grow the services and products you entered business for in the first place.
Our Motto
We believe that in every communications, marketing and branding deliverable, a company should evoke emotion. Moore Creative Consulting crafts each written word whether it be for social media, website content or as part of a new brochure because if people feel what you're saying they will remember what you're saying!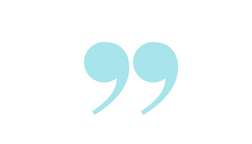 - Diane Berkers; Nest Feathers -
Natalie is so easy to work with. It is sometimes hard for a business owner to hand over the reigns a bit and have someone review their branding and marketing but Natalie puts you at ease and holds those reigns loosely. Her ideas far exceed my skill set which is exactly why I hired her. I look forward to a long working relationship.
- Justine Marshall; Senegence -
Had a great experience meeting with Natalie. She was very insightful, resourceful and she had some great ideas and strategies to help me with my business! Can't wait to work more with her in the future!
- Dilnaz Garda; TBTB -
After starting our organization, we needed help with social media and marketing. Natalie worked on our May mental health campaign and it was a huge success. This was a televised and heavily marketed media event. Natalie was instrumental in its success both leading up to it and the day of the event. Thank you Natalie!
Next Steps...
To learn more about what we offer, visit our contact page and send us an email.